BiTEZ®
Our team will put an end once and for all to your organisation's multilingual content management headaches. We'll also help you to relate in languages you don't speak.
We make full use of today's technology tools to manage your linguistic requirements. We promise a fast, reasonably priced, quality service.
Let us take the weight of your problems with format, unfamiliar languages, editing, etc.
We're right there with you, only a click away. Simply contact us to enjoy the full possibilities offered by today's telecommunications and cutting-edge technologies.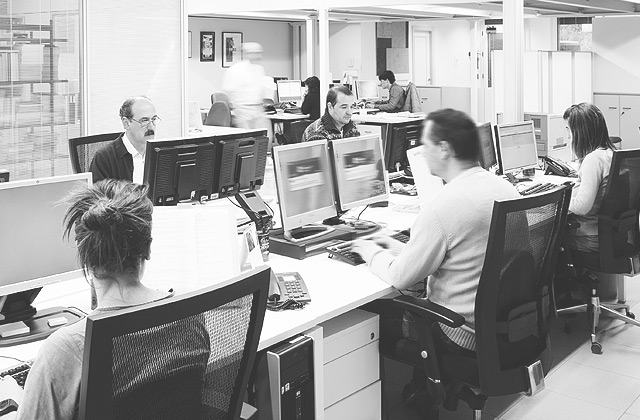 ---
Yesterday
We began our adventure in October 1985 as a group of professional translators also dedicated to adapting dialogues for film and TV. Our aim was to explore new possibilities and invest in effort.
At first we used a "new-fangled" fax machine and the first computers to appear on the market. Later we incorporated new and highly qualified professionals to our team with the focus on a business dynamic that adopted its first corporate image in 1992. In 1997 we signed an agreement to join the world-leading LOGOS Group and started applying new technologies to our work.
Today
Tomorrow
We continue to blaze the innovation trail through constant reinvention and increasingly closer links with our clients and partners. We participate in founding the Basque Association of Language Industries pre-cluster (LANGUNE) and in R&D&I projects to improve the work tools we use today, developing filters for compatibility between different editing formats and the delivery of turnkey projects.