Gespoint BiTEZ®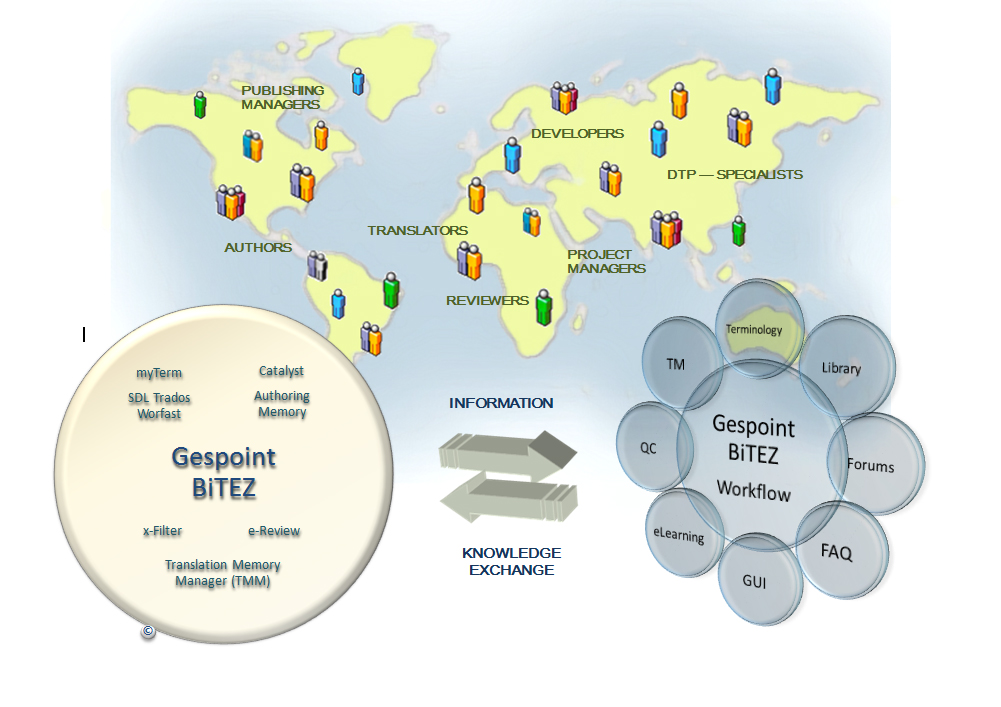 Systematization - Process connection.
BiTEZ® controls and monitors the complete work process using a production system/prototype based on GESPOiNT translator 2015 business, a collaborative development.
Gespoint centralises and interconnects all areas of the workflow (order management, project coordination, multilingual translation, database exploitation, editing and administrative work); it also creates a link between these and our clients through our CRM system for two-way information flow.
If you create and sell computer programs in markets with different languages, or if you would like to break into these markets, ask us about their translation; we'll not only advise you on how to save money, we'll also ensure that you get top quality texts in all target languages.